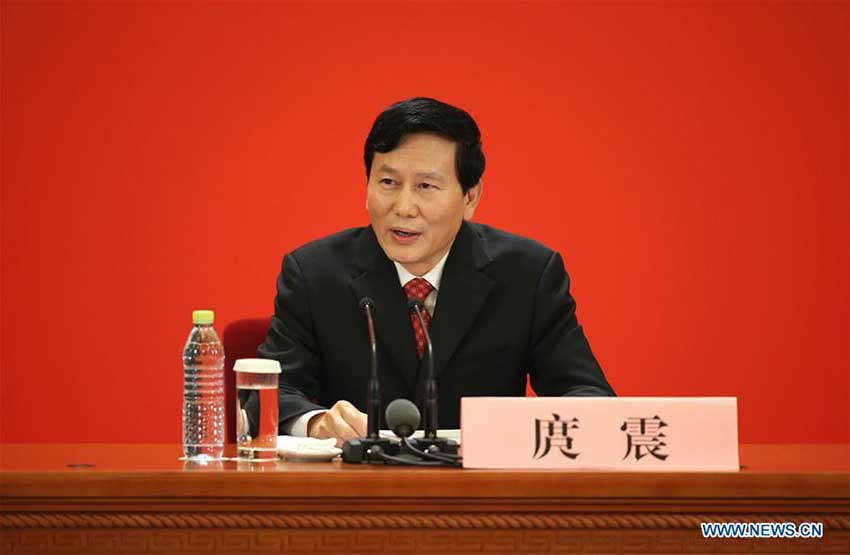 Tuo Zhen, spokesperson for the 19th National Congress of the Communist Party of China, holds a press conference at the Great Hall of the People in Beijing, capital of China, Oct. 17, 2017. (Xinhua/Jin Liwang)
BEIJING, Oct. 17 -- A new central leadership will be elected at the first plenary session of the 19th Central Committee of the Communist Party of China (CPC), after the conclusion of the 19th CPC National Congress, a spokesman said Tuesday.
After the plenary session, members of the new Standing Committee of the Political Bureau of the CPC Central Committee will meet Chinese and foreign journalists, Tuo Zhen, spokesman for the Party congress, said at a press conference.
(Web editor: Liang Jun, Yang Mu)